Did Jason Mraz Come Out As Bisexual In Poem To LGBTQ Community?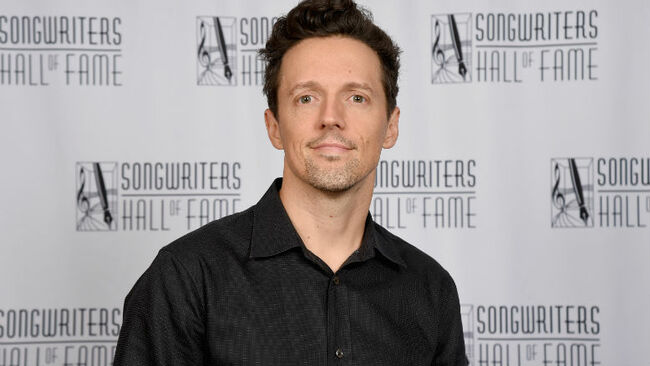 Jason Mraz was one of the many stars to partner up with Billboard for their annual Gay Pride Month initiative, which sees celebrities of all kinds pen personal letters directed at the LGBTQ community. For his submission, the 40-year-old star had readers questioning whether or not he used his letter as an opportunity to come out as bisexual.
For his love poem, the singer/songwriter admitted that the community has inspired and rewired him to repeatedly demonstrate courage. "You showed me what strength is. You demonstrated courage over and over again. You risked so much for love. You never compromised your expression even when your rights and freedoms were being compromised," he wrote in the poem. "You stood up for me. You stood up for the world. And now the world is better because of you."
Mraz ended the poem on a high (and suspicious) note, writing, "We still have a long way to go. But know I am bi your side. All ways."
Speculation around Mraz's sexuality has been buzzing for quite some time. After admitting that he was "bisexually open-minded" in an interview with Genre in 2005, he told Pride Source in 2010 that his experimental younger years taught him that he's "not really into facial hair." "It has nothing to do with being too selective other than I kind of like smooth features," he explained with a laugh. "Going up against someone else's facial hair or chest hair, it's just not my thing. And yeah, that's about it."

Keith Allen
I am born and raised in Michigan but love the Triad. I was sold as soon as I heard no snow, well very little snow I should say! I enjoy all kinds of music, sports, and playing with my two children Madison and our dog Beau!! Thank you to everyone...
Read more